Trusted Flooring Services in Cleveland
Expert Polishing, Flooring, and Concrete Treatment Services in Cleveland, Ohio. Request a Free Quote Today.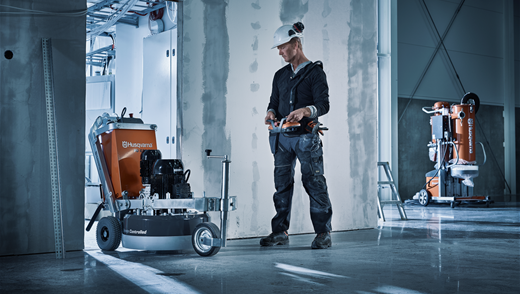 Why Choose Ground Floor Contractors for Your Commercial Flooring Solutions in Cleveland?
At Ground Floor Contractors in Cleveland, we go beyond mere flooring solutions; we bring a vision to life. Our expertise isn't just laying tiles or polishing surfaces; it's about creating spaces that resonate with the spirit of Cleveland. Whether you're renovating a retail hub, setting up an industrial facility, or revamping a commercial space, our team at Ground Floor Contractors is equipped to elevate your environment.
Diverse Material Expertise: Our range includes contemporary Vinyl Composite Tile, elegant Ceramic Tile, and luxurious Natural Stone Tile. We don't just provide flooring; we deliver a canvas that reflects Cleveland's vibrant culture and resilience.
Precision and Detailing: Every project we undertake is handled with meticulous attention to detail. From surface preparation to seamless installation, we ensure flawless execution. Our commitment to excellence ensures that every corner, every transition is a testament to quality craftsmanship.
Tailored to Your Timeline: In the dynamic landscape of Cleveland, we understand the value of time. We align our services to your schedule, ensuring minimal disruption and maximum efficiency. Whether it's an urgent renovation or a phased project, we adapt to your timelines, not the other way around.
Consultative Approach: We don't just install floors; we build relationships. Our team offers personalized consultations, understanding your vision, and translating it into reality. We guide you through material selection, design trends, and functional needs, ensuring your flooring choice not only looks exceptional but serves its purpose perfectly.
Sustainable and Trend-forward: Embracing the latest trends, we integrate sustainable practices and materials into our projects. From biophilic designs that bring nature indoors to using recycled materials, we ensure your flooring choice is not just beautiful but also environmentally responsible.
End-to-End Service: From the first sketch to the final polish, we are with you every step of the way. Our comprehensive service includes everything from initial consultation to post-installation care, ensuring a hassle-free experience.
At Ground Floor Contractors, we don't just lay floors; we lay foundations for memories, experiences, and success. Choose us for flooring services that are as dynamic and dependable as the city of Cleveland itself.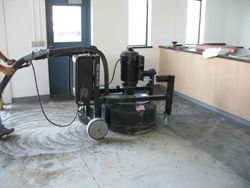 Serving the Greater Cleveland Area – Skilled and Trustworthy Technicians at Ground Floor Contractors
Our team, enriched with decades of experience, is dedicated to crafting flooring solutions that not only meet but surpass the expectations of Cleveland's diverse business landscape. We understand the pulse of this vibrant city, tailoring our services to each unique space, whether it's a bustling retail store, a cutting-edge industrial site, or an elegant commercial establishment.
We offer high flexibility. Our teams travel to the work so we will consider any location, city, or state. This allows our customers to use someone they know, not just someone near the jobsite location. With our experience and reliability, we are confident that we deliver a quality project that meets your needs. Whether it is concrete polishing or installation of VCT and carpet, we are the ground floor contractor to get it done. Learn more about our ground floor services below. As far as night work is concerned, shift accommodations can be made to work with other trades and business hours.

Hire Commercial Flooring Services In Cleveland
We are experts in flooring and floor polishing and we also provide finest floor topping and professional flooring preparation throughout Cleveland and the state of Ohio. We use top of the line quality equipment that is maintained meticulously and qualified installers to make sure that it is reliable to deliver those tight deadlines.

Serving Cleveland, Akron, Canton, Youngstown, Mansfield, Canton, Cuyahoga Falls, Strongsville, Lorain , Elyria, Sandusky, Solon, Parma , Brecksville, Wooster, Warren, Westlake, Euclid, Medina, and Ashland.
We also work in the following Ohio counties Franklin, Cuyahoga, Hamilton, Summit, Montgomery, Lucas, Stark, Butler, Wood and Lorain.