Reliable Flooring Services in Detroit
Polishing, Flooring & Concrete Treatment Services in Detroit, Michigan. Get a Free Quote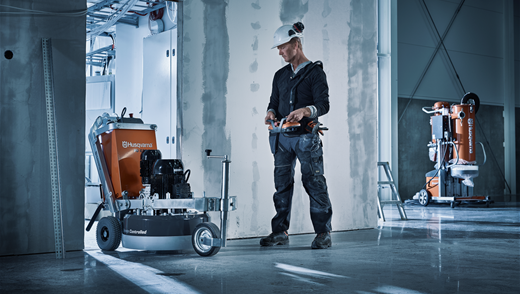 Why Choose Ground Floor Contractors for Your Flooring Services in Detroit?
At Ground Floor Contractors, we pride ourselves on being more than just a flooring company in Detroit; we are an integral part of your construction team. Specializing in a wide array of sectors such as retail, industrial, and commercial environments, we understand the unique demands of each project. Our expertise extends to installing a diverse range of materials, including Vinyl Composite Tile, Ceramic Tile, and Natural Stone Tile, ensuring your space not only looks exceptional but functions optimally.
We recognize that every detail counts. That's why we meticulously prepare each surface, ensuring a flawless installation. Whether it's removing old flooring or precisely installing transitions, our skilled team handles it all with precision. Operating nationwide, we tailor our services to fit your schedule, guaranteeing a seamless process from start to finish. Choose Ground Floor Contractors for a partner who is committed to excellence in every aspect of your flooring project.
Our Innovative Flooring Services Include
Concrete Floor Polishing Services

Commercial Resilient Flooring Services

Commercial Carpet and Carpet Tiles Installation

Hard & Stone Tile Installation and Polishing

Hardwood Flooring Installation and Polishing

Industrial Floor Coatings Services

Floor Toppings & Preparation Services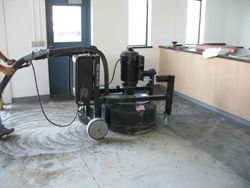 Proudly Serving the Greater Detroit Area – Experienced and Dependable Technicians At Ground Floor Contractors
We bring unparalleled dedication and expertise to Detroit's dynamic commercial flooring needs. Our team, seasoned with years of field experience, is committed to delivering bespoke commercial flooring solutions in Detroit tailored to each client's unique requirements. We pride ourselves on our adaptability, with our crews ready to travel to any location, ensuring consistent quality regardless of geography. Our services range from the artistry of concrete polishing to the precision of VCT and carpet installation, embodying our mission to be your reliable partner in flooring. Understanding the dynamics of modern construction, we offer flexible scheduling, including night shifts, to integrate seamlessly with your project timelines and other trades. Discover the Ground Floor Contractors difference and explore our comprehensive range of services tailored for Detroit's commercial and retail spaces.

Hire Commercial Flooring Services In The Metro Detroit Area
We are experts in flooring and floor polishing and we also provide finest floor topping and professional flooring preparation throughout Detroit and the state of Michigan. We use top of the line quality equipment that is maintained meticulously and qualified installers to make sure that it is reliable to deliver those tight deadlines.

Serving Detroit, Grosse Pointe, Bloomfield hills, Livonia, Sterling Heights, Northville, Romulus, Auburn Hills, Southfield, Dearborn, Belleville, Ann Arbor, Ypsilanti, Jackson and Milan.
We also work in the following Michigan counties: Wayne, Oakland, Macomb, Kent, Genesee, Washtenaw, Ingham, Ottawa and Livingston.